Double-Hung Windows
Window Installations in Chicago, IL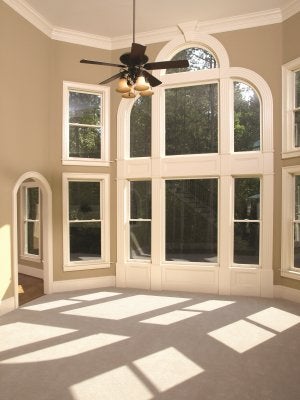 Continental Window & Glass' double-hung window is constructed of a top and bottom sash that moves up and down in the vinyl-welded corner mainframe. Both of these sashes tilt inward for easy cleaning. In a single-hung window, only the bottom sash moves upward (and tilts inward also), while the top is fixed. Both windows are available in an oriel version (1/3 bottom and 2/3 top split, or 1/3 top and 2/3 bottom split).
The double-hung windows include the following features:
Welded airtight mainframe and sash
7/8"-thick double-pane thermal glass
Double locks on double-hung windows over 27" in width
Half-screens (for both double- and single-hung windows)
Anti-lift blocks that prevent the window sash from being removed from the outside (adds security)
The option of glass upgrades, including Low-E or Low-E with argon gas
The option of colonial- and prairie-style grids
The double-hung windows at Continental Window & Glass could be perfect for your next window installation in Chicago or a surrounding area. To learn more about these products, call the company at (773) 794-1600!