Bay & Bow Windows
Adding to Your Interior Space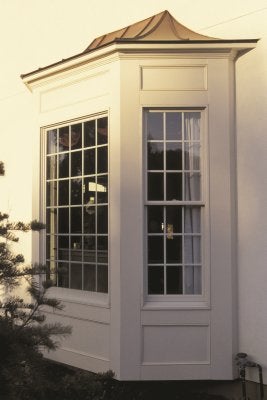 Bay windows project outward from the main walls of a building and form a bay in a room, either square or polygonal in plan. They increase the flow of natural light into a space and provide views of the outside that would be unavailable with an ordinary window. Bow windows are constructed to add interior space by projecting beyond the exterior wall of a structure. They typically combine four or more casement windows that join together to form an arch.
Architecturally magnificent, the open style of bay and bow windows are becoming increasingly popular, adding a sense of spaciousness, style, and appeal to any room. If you are in search of high-quality bay and bow windows in the Chicago area, look no further than Continental Window & Glass! This company offers Chicago window installations that can add to the beauty of your home!
Continental Window & Glass' bay and bow windows come with:
A low-maintenance exterior with 7/8" thermal glass
Glass upgrades that include Low-E or Low-E with argon gas
Oak or birch for the interior head and seat boards of bay and bow windows that add strength and durability
Your choice of double-hung or casement sides on bay windows
The availability of colonial- and prairie-style grids on both
A maximum width 12' on both
The availability of matching trim coil available
Call Continental Window & Glass at ( 773) 794-1600 if you would like to place an order or learn more about the company's available bay and bow windows.