Awning & Escape Windows
High-Quality Window Products in Chicago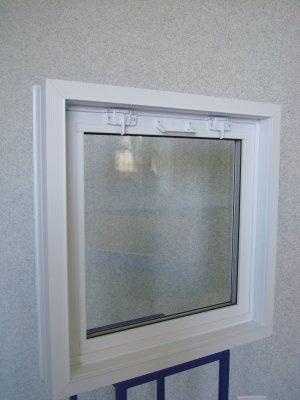 Awning windows feature an attractive exterior beveled frame that creates a beautiful modern look in any space. The smooth operating cranks allow them to open partially or fully. Awning windows, with the same cranking mechanisms and features as those in the casement window, differ in the way they are positioned — they are hung horizontally, as they are hinged from the top and swing outward. Escape or "egress" windows provide for a quick and easy exit of a dwelling in the case of an emergency, such as a fire.
Continental Window & Glass, the third largest window manufacturer in the Greater Chicago area, can provide you with the top-quality awning and escape windows for your Chicago window installation. The company's windows are durable, cost-effective, and visually appealing!
Here are some of the features of Continental Window & Glass' awning and escape windows:
Double-pane thermal insulated glass with a width of 7/8"
Full screens on all awnings
Bottom left and right levers in awnings that activate multiple locks for added security and a weather-tight seal
Rust-resistant hardware
The option of glass upgrades (Low-E or Low-E with argon gas)
The option of colonial-style and prairie style grids
To place your order to obtain more information about these products, call Continental Window & Glass at ( 773) 794-1600!