2-Lite & 3-Lite Sliders
Excellent Products for Your Window Installation in Chicago

Continental Window & Glass' vinyl slider windows offer a wide viewing area in any space. Available in both 2- and 3-lite configurations, both offer welded, airtight mainframes and sashes that smoothly operate in a sliding side-to-side motion within the track. All of the sashes lift out from the track for easy cleaning (except for the center fixed sash in a 3-lite configuration).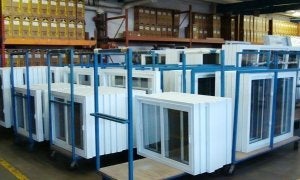 The vinyl slider windows at Continental Window & Glass include these features:
A mainframe and a sash that are welded airtight
Double-pane thermal glass that is 7/8" thick
Standard double locks on all operating sashes
The full operation of both sashes (in a 2-lite configuration)
A fixed center panel (in a 3-lite configuration)
Available glass upgrades, which include Low-E and Low-E with argon gas
Available colonial and prairie style grids
Continental Window & Glass is a provider of high-quality window products that help homeowners increase their energy efficiency and improve the appearance of their properties. If you would like more information about the vinyl slider windows that the company offers, call the business office at (773) 794-1600.